World Wrestling Entertainment (WWE) is a professional wrestling promotion based in Stamford, Connecticut.[1] Employees in WWE consist of professional wrestlers, managers, play-by-play and color commentators, ring announcers, interviewers, referees, trainers, road agents, script writers and various other positions. Executives and board of directors are also listed.
WWE employees' contracts range from developmental contracts to multi-year deals[2] and they appear as independent contractors.[1] Employees on the main roster appear on specific brands (Raw and SmackDown) for WWE television programming, pay-per-view and at live events while developmental employees appear at Florida Championship Wrestling (FCW).
Employees and management are organized by role within the promotion. The ring name of the employee is written on the left, while the employee's real name is on the right. If a wrestler is inactive for any reason, due to injury, suspension, not wrestling in 30 days or otherwise, that information is noted.
Employees are generally assigned to a specific brand, though they may make occasional special appearances on another brand. The WWE Tag Team Champions and the WWE Divas Champion can regularly appear on both Raw and SmackDown as those titles (due to being unified) can be defended on either show. All employees can appear on WWE Superstars, as that show is designed to feature both brands.
WWE refers to its male performers as "Superstars" and its female performers as "Divas". The term "Superstars" is also occasionally used to refer to all WWE performers, regardless of gender. The male wrestlers of the show WWE NXT are called "Rookies". They also can appear on either Raw or SmackDown with their assigned "Pros", depending on whichever brand their pro belongs to, or by a brand's General Manager for a special match.
Main rosters
[
]
Raw brand

[

]
Male wrestlers
[
]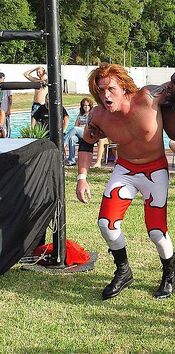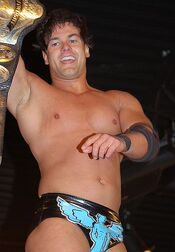 Ring name
Real name
Notes

CM Punk

Phil Brooks

[3]
Inactive; injured elbow.
Also color commentator on Raw[4]

Daniel Bryan

Bryan Danielson

[5]

WWE United States Champion


Also appears on NXT[6]

Darren Young

Frederick Rosser

[7]
[8]

David Hart Smith

Harry Smith

[9]
[10]

David Otunga

David Otunga

[11]
[12]

Evan Bourne

Matthew Korklan

[13]
Inactive; injured shoulder.[14]

Ezekiel Jackson

Rycklon Stephens

[15]
[16]

Goldust

Dustin Runnels

[17]
[18]

The Great Khali

Dalip Singh Rana

[19]
Inactive; competing in

India

's

Bigg Boss

.[20]

Heath Slater

Heath Miller

[21]

WWE Tag Team Champion

[22]

Husky Harris

Windham Rotunda

[23]
Also competes in FCW[24][25]

Jey Uso

Joshua Fatu

[26]
[27]

Jimmy Uso

Jonathan Fatu

[28]
[29]

John Cena

John Cena[30]
(

Kayfabe

) suspended Currently appearing in House shows as "Juan Cena"[31][32]

John Morrison

John Hennigan

[33]
[34]

Justin Gabriel

Paul Lloyd, Jr.

[35]

WWE Tag Team Champion

[36]

Mark Henry

Mark Henry

[37]
[38]

Michael McGillicutty

Joseph Hennig

[39]
Also competes in FCW[40][41]

Michael Tarver

Tyrone Evans

[42]
Inactive; injured groin.[43]

The Miz

Mike Mizanin

[44]
WWE Champion[45]

Primo

Edwin Colón

[46]
[47]

R-Truth

Ron Killings

[48]
Also appears on NXT[49]

Randy Orton

Randy Orton[50]
[51]

Santino Marella

Anthony Carelli

[52]
[53]

Sheamus

Stephen Farrelly[54]

2010 King of the Ring

[55]

Skip Sheffield

Ryan Reeves

[56]
Inactive; injured ankle.[57]

Ted DiBiase

Theodore DiBiase, Jr.

[58]
Also appears on NXT[59]

Triple H

Paul Levesque[60]
Senior adviser
Inactive; recovering from injuries.[61][62]

Tyson Kidd

Theodore Wilson

[63]
[64]

Vladimir Kozlov

Oleg Prudius

[65]
[66]

Wade Barrett

Stuart Bennett

[67]
[68]

William Regal

Darren Matthews

[69]
[70]

Yoshi Tatsu

Naofumi Yamamoto

[71]
[72]

Zack Ryder

Matthew Cardona

[73]
[74]
Female wrestlers
[
]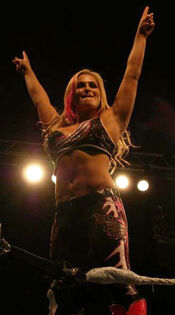 Other on-air employees
[
]
Ring name
Real name
Role
Notes

Alex Riley

Kevin Kiley

[93]
Apprentice of The Miz
Occasional wrestler
Also competes in FCW[94][95]

Jerry Lawler

Jerry Lawler

[96]
Color commentator
Occasional wrestler
WWE Hall of Famer[97]

Justin Roberts

Justin Roberts

[98]
Ring announcer
[99]

Michael Cole

Michael Coulthard[100]
Play-by-play commentator (for all WWE programming)
Official spokesman for the anonymous Raw GM
[101]

Ranjin Singh

Dave Kapoor

[102]
Manager and interpreter of The Great Khali
Also writer for Raw[103][104]
SmackDown brand

[

]
Male wrestlers
[
]
Female wrestlers
[
]
Other on-air employees
[
]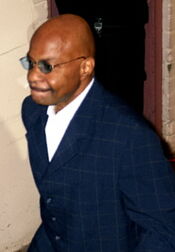 Ring name
Real name
Role
Notes

Hornswoggle

Dylan Postl

[161]
Appears in backstage skits
Occasional wrestler
[162]

Matt Striker

Matthew Kaye

[163]
Color commentator
Also co-host of NXT with Ashley Valence[164]

Paul Bearer

William Moody

[165]
Manager/(

kayfabe

) father of

Kane

[166]

Ricardo Rodriguez

Jesús Rodríguez

[167]
Alberto Del Rio's personal ring announcer
Also competes in FCW[168][169]

Theodore "Teddy" Long

Theodore Long

[170]
General Manager
[171]

Todd Grisham

Todd Grisham

[172]
Play-by-play commentator
[173]

Tony Chimel

Anthony Chimel

[174]
Ring announcer
Also ring announcer of NXT[175]

Vickie Guerrero

Vickie Guerrero

[176]
Consultant to Teddy Long
Occasional wrestler
Manager/(

kayfabe

) girlfriend of Dolph Ziggler
Also appears on NXT[177]
Winner of Season 3
[
]
Ring name
Real name
Notes

Kaitlyn

Celeste Bonin

[178]
Winner of NXT Season 3
Also competes in FCW[179][180]
Season 4 Rookies
[
]
Other on-air employees
[
]
Ring name
Real name
Role
Notes

Ashley Valence

Ashley Ann Vickers

[198]
Co-host with Matt Striker
Also Ring announcer on Superstars
Also competes in FCW[199]

Josh Mathews

Josh Lomberger

[200]
Play-by-play commentator
Also does interviews on Raw and SmackDown[201]
Developmental roster
[
]
Male wrestlers
[
]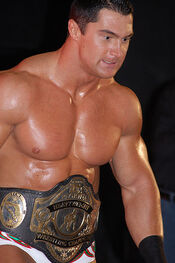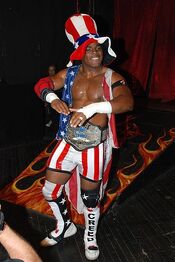 Female wrestlers
[
]
Other on-air employees
[
]
Ring name
Real name
Role

Abraham Washington

Brian Jossie

[280]
Color commentator[281]

Matt Martlaro

Matthew Martlaro

Interviewer

Norman Smiley

Norman Smiley

[282]
Trainer

Steve Keirn

Steve Keirn

[283]
President
Head trainer[284]
Unassigned employees
[
]
Ring name
Real name
Notes

Donovan Ruddick

Brian McGhee

Signed recently[285]

Jemma Palmer

Jemma Palmer

[286]
Signed recently, has received her Visa. Yet to debut on FCW.[287]

Mattias Wild

Mattias Wild

Has signed contract, yet to debut.[288]

Melyssa Buhl

Melyssa Buhl

Signed recently[289]

Shaul Marie Guerrero

Shaul Marie Guerrero

Signed recently[290]
Company officials
[
]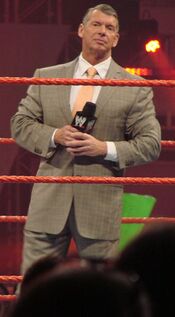 Executive officers
[
]
Name
Notes
Vince McMahon (Mr. McMahon)
Chairman / CEO[291][292]
Makes occasional appearances on both Raw and SmackDown[293]

Andrew Whitaker

Executive Vice President, International[294]

Brian Kalinowski

Executive Vice President, Digital Media[291]

Donna Goldsmith

Chief Operating Officer[291][295]

George Barrios

Chief Financial Officer[291][296]

Jim Connelly

Senior Vice President, Consumer Products[291][297]

John Laurinaitis

Executive Vice President, Talent Relations[298]

Kevin Dunn

Executive Vice President, Television Production[291][299]

Mike Pavone

Executive Vice President, WWE Studios[291][300]

Stephanie McMahon-Levesque

Executive Vice President, Creative Development and Operations[291][301]

Michelle D. Wilson

Executive Vice President, Marketing[291]
Creative writers
[
]
Name
Notes

Brian Gewirtz

Head writer for Raw
Senior Vice President of Creative Writing[104][302]

Dusty Rhodes (Virgil Runnels)

Head writer for FCW
WWE Hall of Famer

Michael Hayes (Michael Seitz)

Head writer for SmackDown[303]

Ed Koskey

Head writer for WWE NXT and WWE Superstars

Pat Patterson (Pierre Clemont)

Creative consultant
WWE Hall of Famer[304]
Producers and trainers
[
]
Referees
[
]
Ring name
Real name
Notes

Chad Patton

Chad Patton

[316]
[317]

Charles Robinson

Charles Robinson

[318]
[319]

Jack Doan

Jack Doan

[320]
Senior referee[321]

John Cone

John Cone

[322]
[323]

Justin King

Justin King

[324]
Also referees FCW[325]

Mike Chioda

Mike Chioda

[326]
Senior Referee[327]

Rod Zapata

Rod Zapata

Also referees FCW[328]

Ryan Tran

Ryan Tran

FCW referee[329]

Tony Smith

Ronnie Washington

FCW referee[330]
Other personnel
[
]
Name
Notes

Carlos Cabrera

Spanish commentator[331]

Corey Clayton

WWE Universe Community Leader and Moderator[332]

Darren Drozdov

WWE.com columnist[citation needed]

Ferdinand Rios

Physician[333]

Freddie Prinze Jr.

Creative liason, producer/director

Hugo Savinovich

Spanish commentator[334]

Jim Ross

[335]
Talent Relations
WWE Hall of Famer[336]

Jack Korpela

Host of

WWE Bottom Line

, WWE specials, and

WWE Free for All

[337]

Scott Stanford

Fill-in Play-by-play commentator of Superstars, Host of WWE Bottom Line, WWE specials, and WWE Free for All[338][339]

Jim Johnston

Music director[340]

Joey Styles

Director of Digital Media Content, WWE.com[341]

John "Big" Gaburik

Director of On-Air Promotions[342]

Mae Young

WWE Ambassador
WWE Hall of Famer[343]

Marcelo Rodríguez

Spanish commentator[344]

Mark Yeaton

Timekeeper[345]

"Mean" Gene Okerlund

Occasional WWE 24/7 host
WWE Hall of Famer[346]

Peter Clifford

Senior Vice President, Distribution and Affiliate marketing
Sgt. Slaughter (Robert Remus)
WWE Ambassador
WWE Hall of Famer[347]
Stone Cold Steve Austin (Steve Williams)
WWE Ambassador
WWE Hall of Famer[348]
See also
[
]
List of professional wrestlers
References
[
]
↑ 1.0 1.1 "Contact WWE". World Wrestling Entertainment. Archived from the original on 2009-02-26. http://www.webcitation.org/5esrI6vTu

. Retrieved 2009-01-31

.

 

List of World Wrestling Entertainment employees]]
↑ "Live & Televised events". World Wrestling Entertainment. Archived from the original on 2009-02-26. http://www.webcitation.org/5esskNFVE

. Retrieved 2009-01-31

.

 

List of World Wrestling Entertainment employees]]
↑ "Phil Brooks". Gerweck.net. http://gerweck.net/2009/09/05/cm-punk/

. Retrieved 2010-03-21

.

 

List of World Wrestling Entertainment employees]]
↑ "CM Punk". World Wrestling Entertainment. http://www.wwe.com/superstars/raw/cmpunk/

. Retrieved 2010-10-11

.

 

List of World Wrestling Entertainment employees]]
↑ "Bryan Danielson". Genickbruch.com. http://www.genickbruch.com/index.php?befehl=bios&wrestler=317

. Retrieved 2010-08-19

.

 

List of World Wrestling Entertainment employees]]
↑ "Daniel Bryan". World Wrestling Entertainment. http://www.wwe.com/superstars/raw/danielbryan/

. Retrieved 2010-08-15

.

 

List of World Wrestling Entertainment employees]]
↑ "Frederick Rosser". Genickbruch.com. http://www.genickbruch.com/index.php?befehl=bios&wrestler=4919

. Retrieved 2010-03-21

.

 

List of World Wrestling Entertainment employees]]
↑ "Darren Young". World Wrestling Entertainment. http://www.wwe.com/superstars/raw/darrenyoung/

. Retrieved 2010-06-22

.

 

List of World Wrestling Entertainment employees]]
↑ "Harry Smith". Gerweck.net. http://gerweck.net/2009/09/06/david-hart-smith/

. Retrieved 2010-03-21

.

 

List of World Wrestling Entertainment employees]]
↑ "David Hart Smith". World Wrestling Entertainment. http://www.wwe.com/superstars/raw/dhsmith

. Retrieved 2010-04-27

.

 

List of World Wrestling Entertainment employees]]
↑ "David Otunga". Gerweck.net. http://gerweck.net/2010/02/21/david-otunga/

. Retrieved 2010-03-21

.

 

List of World Wrestling Entertainment employees]]
↑ "David Otunga". World Wrestling Entertainment. http://www.wwe.com/superstars/raw/davidotunga/

. Retrieved 2010-06-22

.

 

List of World Wrestling Entertainment employees]]
↑ "Matthew Korklan". Gerweck.net. http://gerweck.net/2009/09/02/evan-bourne/

. Retrieved 2010-03-21

.

 

List of World Wrestling Entertainment employees]]
↑ "Evan Bourne". World Wrestling Entertainment. http://www.wwe.com/superstars/raw/evanbourne/

. Retrieved 2009-06-30

.

 

List of World Wrestling Entertainment employees]]
↑ "Ryklon Stephens". Gerweck.net. http://gerweck.net/2009/10/03/ezekial-jackson/

. Retrieved 2010-03-21

.

 

List of World Wrestling Entertainment employees]]
↑ "Ezekiel Jackson". World Wrestling Entertainment. http://www.wwe.com/superstars/raw/ezekieljackson/

. Retrieved 2010-04-27

.

 

List of World Wrestling Entertainment employees]]
↑ "Dustin Runnels". Gerweck.net. http://gerweck.net/2010/03/06/goldust-2/

. Retrieved 2010-03-21

.

 

List of World Wrestling Entertainment employees]]
↑ "Goldust". World Wrestling Entertainment. http://www.wwe.com/superstars/raw/goldust/

. Retrieved 2010-04-27

.

 

List of World Wrestling Entertainment employees]]
↑ "Dalip Singh Rana". Gerweck.net. http://gerweck.net/2009/10/03/the-great-khali/

. Retrieved 2010-03-21

.

 

List of World Wrestling Entertainment employees]]
↑ "Great Khali". World Wrestling Entertainment. http://www.wwe.com/superstars/raw/thegreatkhali/

. Retrieved 2010-04-27

.

 

List of World Wrestling Entertainment employees]]
↑ "Heath Miller". Gerweck.net. http://gerweck.net/2010/02/21/heath-slater/

. Retrieved 2010-03-21

.

 

List of World Wrestling Entertainment employees]]
↑ "Heath Slater". World Wrestling Entertainment. http://www.wwe.com/superstars/raw/heathslater/

. Retrieved 2010-06-22

.

 

List of World Wrestling Entertainment employees]]
↑ "Windham Rotunda". gerweck.net. http://www.gerweck.net/windhamrotunda.htm

. Retrieved 2010-03-21

.

 

List of World Wrestling Entertainment employees]]
↑ "Husky Harris". World Wrestling Entertainment. http://www.wwe.com/superstars/raw/huskyharris/

. Retrieved 2010-10-26

.

 

List of World Wrestling Entertainment employees]]
↑ "Husky Harris". Florida Championship Wrestling. http://www.fcwwrestling.info/talent.html

. Retrieved 2009-11-08

.

 

List of World Wrestling Entertainment employees]]
↑ "Joshua Fatu". Gerweck.net. http://gerweck.net/2010/09/05/jey-uso/

. Retrieved 2010-03-21

.

 

List of World Wrestling Entertainment employees]]
↑ "Jey Uso". World Wrestling Entertainment. http://www.wwe.com/superstars/raw/jeyuso/

. Retrieved 2010-06-10

.

 

List of World Wrestling Entertainment employees]]
↑ "Jonathon Fatu". Gerweck.net. http://gerweck.net/2010/03/06/jimmy-uso/

. Retrieved 2010-03-21

.

 

List of World Wrestling Entertainment employees]]
↑ "Jimmy Uso". World Wrestling Entertainment. http://www.wwe.com/superstars/raw/jimmyuso/

. Retrieved 2010-06-10

.

 

List of World Wrestling Entertainment employees]]
↑ "John Cena". Gerweck.net. http://gerweck.net/2009/09/05/john-cena/

. Retrieved 2009-09-05

.

 

List of World Wrestling Entertainment employees]]
↑ "Raw: John Cena invades the arena to take out Justin Gabriel". World Wrestling Entertainment. http://vids.wwe.com/index.php/video/Raw-John-Cena-invades-the-arena-to-take-out-Justin-Gabriel/692297008001/

. Retrieved 2010-09-30

.

 

List of World Wrestling Entertainment employees]]
↑ "John Cena". World Wrestling Entertainment. http://www.wwe.com/superstars/wwealumni/johncena/

. Retrieved 2010-11-23

.

 

List of World Wrestling Entertainment employees]]
↑ "John Hennigan". Gerweck.net. http://gerweck.net/2009/10/02/john-morrison/

. Retrieved 2010-03-21

.

 

List of World Wrestling Entertainment employees]]
↑ "John Morrison". World Wrestling Entertainment. http://www.wwe.com/superstars/raw/johnmorrison/

. Retrieved 2010-04-27

.

 

List of World Wrestling Entertainment employees]]
↑ "Paul Lloyd, Jr.". Gerweck.net. http://gerweck.net/2010/02/21/justin-gabriel/

. Retrieved 2010-03-21

.

 

List of World Wrestling Entertainment employees]]
↑ "Justin Gabriel". World Wrestling Entertainment. http://www.wwe.com/superstars/raw/justingabriel/

. Retrieved 2010-06-22

.

 

List of World Wrestling Entertainment employees]]
↑ "Mark Henry". Gerweck.net. http://gerweck.net/2009/10/02/mark-henry/

. Retrieved 2010-03-21

.

 

List of World Wrestling Entertainment employees]]
↑ "Mark Henry". World Wrestling Entertainment. http://www.wwe.com/superstars/raw/markhenry/

. Retrieved 2009-06-30

.

 

List of World Wrestling Entertainment employees]]
↑ "Joe Hennig". Gerweck.net. http://gerweck.net/2010/06/02/michael-mcgillicutty/

. Retrieved 2010-03-21

.

 

List of World Wrestling Entertainment employees]]
↑ "Michael McGillicutty". World Wrestling Entertainment. http://www.wwe.com/superstars/raw/michaelmcgillicutty/

. Retrieved 2010-10-26

.

 

List of World Wrestling Entertainment employees]]
↑ "Michael McGillicutty (listed as Mike McGillicutty)". Florida Championship Wrestling. http://www.fcwwrestling.info/talent.html

. Retrieved 2009-11-08

.

 

List of World Wrestling Entertainment employees]]
↑ "Tyrone Evans". Gerweck.net. http://gerweck.net/2010/02/21/michael-tarver/

. Retrieved 2010-03-21

.

 

List of World Wrestling Entertainment employees]]
↑ "Michael Tarver". World Wrestling Entertainment. http://www.wwe.com/superstars/raw/michaeltarver/

. Retrieved 2010-06-22

.

 

List of World Wrestling Entertainment employees]]
↑ "Mike Mizanin". Gerweck.net. http://gerweck.net/2009/09/12/the-miz/

. Retrieved 2010-03-21

.

 

List of World Wrestling Entertainment employees]]
↑ "The Miz". World Wrestling Entertainment. http://www.wwe.com/superstars/raw/themiz/

. Retrieved 2009-04-14

.

 

List of World Wrestling Entertainment employees]]
↑ "Edwin Colón". Gerweck.net. http://gerweck.net/2009/10/02/primo-colon/

. Retrieved 2010-03-21

.

 

List of World Wrestling Entertainment employees]]
↑ "Primo". World Wrestling Entertainment. http://www.wwe.com/superstars/raw/primo/

. Retrieved 2009-04-15

.

 

List of World Wrestling Entertainment employees]]
↑ "Ron Killings". Gerweck.net. http://gerweck.net/2009/10/03/r-truth/

. Retrieved 2010-03-21

.

 

List of World Wrestling Entertainment employees]]
↑ "R-Truth". World Wrestling Entertainment. http://www.wwe.com/superstars/raw/rtruth/

. Retrieved 2010-04-27

.

 

List of World Wrestling Entertainment employees]]
↑ "Randy Orton". Gerweck.net. http://gerweck.net/2009/08/28/randy-orton/

. Retrieved 2010-03-21

.

 

List of World Wrestling Entertainment employees]]
↑ "Randy Orton". World Wrestling Entertainment. http://www.wwe.com/superstars/raw/randyorton/

. Retrieved 2008-11-07

.

 

List of World Wrestling Entertainment employees]]
↑ "Anthony Carelli". Gerweck.net. http://gerweck.net/2009/09/12/santino-marella/

. Retrieved 2010-03-21

.

 

List of World Wrestling Entertainment employees]]
↑ "Santino Marella". World Wrestling Entertainment. http://www.wwe.com/superstars/raw/santinomarella/

. Retrieved 2008-11-07

.

 

List of World Wrestling Entertainment employees]]
↑ "Stephen Farrelly". Gerweck.net. http://gerweck.net/2010/06/22/sheamus/

. Retrieved 2010-03-21

.

 

List of World Wrestling Entertainment employees]]
↑ "Sheamus". World Wrestling Entertainment. http://www.wwe.com/superstars/raw/sheamus/

. Retrieved 2009-10-26

.

 

List of World Wrestling Entertainment employees]]
↑ "Ryan Reeves". Gerweck.net. http://gerweck.net/2010/02/21/skip-sheffield/

. Retrieved 2010-03-21

.

 

List of World Wrestling Entertainment employees]]
↑ "Skip Sheffield". World Wrestling Entertainment. http://www.wwe.com/superstars/raw/skipsheffield/

. Retrieved 2010-06-22

.

 

List of World Wrestling Entertainment employees]]
↑ "Theodore DiBiase, Jr.". Gerweck.net. http://gerweck.net/2009/09/12/ted-dibiase/

. Retrieved 2010-03-21

.

 

List of World Wrestling Entertainment employees]]
↑ "Ted DiBiase". World Wrestling Entertainment. http://www.wwe.com/superstars/raw/teddibiase/

. Retrieved 2008-11-07

.

 

List of World Wrestling Entertainment employees]]
↑ "Paul Levesque". Gerweck.net. http://gerweck.net/2009/09/12/triple-h/

. Retrieved 2010-03-21

.

 

List of World Wrestling Entertainment employees]]
↑ "Triple H". World Wrestling Entertainment. http://www.wwe.com/superstars/raw/tripleh/

. Retrieved 2009-04-14

.

 

List of World Wrestling Entertainment employees]]
↑ Martin, Adam (2010-09-08). "More details on Triple H's new title with WWE". WrestleView. http://wrestleview.com/viewnews.php?id=1283981091

. Retrieved 2010-09-08

.

 

List of World Wrestling Entertainment employees]]
↑ "Theodore Wilson". Gerweck.net. http://gerweck.net/2009/09/12/tj-wilson/

. Retrieved 2010-04-27

.

 

List of World Wrestling Entertainment employees]]
↑ "Tyson Kidd". World Wrestling Entertainment. http://www.wwe.com/superstars/raw/tysonkidd

. Retrieved 2009-06-30

.

 

List of World Wrestling Entertainment employees]]
↑ "Oleg Prudius". Gerweck.net. http://gerweck.net/2010/03/06/vladimir-kozlov/

. Retrieved 2010-03-21

.

 

List of World Wrestling Entertainment employees]]
↑ "Vladimir Kozlov". World Wrestling Entertainment. http://www.wwe.com/superstars/raw/vladimirkozlov/

. Retrieved 2010-03-09

.

 

List of World Wrestling Entertainment employees]]
↑ "Stuart Bennett". Gerweck.net. http://gerweck.net/2010/02/21/wade-barrett/

. Retrieved 2010-03-21

.

 

List of World Wrestling Entertainment employees]]
↑ "Wade Barrett". World Wrestling Entertainment. http://www.wwe.com/superstars/raw/wadebarrett/

. Retrieved 2010-06-22

.

 

List of World Wrestling Entertainment employees]]
↑ "Darren Matthews". Gerweck.net. http://gerweck.net/2009/09/06/william-regal/

. Retrieved 2010-03-21

.

 

List of World Wrestling Entertainment employees]]
↑ "William Regal". World Wrestling Entertainment. http://www.wwe.com/superstars/raw/williamregal/

. Retrieved 2010-02-23

.

 

List of World Wrestling Entertainment employees]]
↑ "Naofumi Yamamoto". Gerweck.net. http://gerweck.net/2009/09/09/yoshi-tatsu/

. Retrieved 2010-03-21

.

 

List of World Wrestling Entertainment employees]]
↑ "Yoshi Tatsu". World Wrestling Entertainment. http://www.wwe.com/superstars/raw/yoshitatsu/

. Retrieved 2010-02-23

.

 

List of World Wrestling Entertainment employees]]
↑ "Matthew Cardona". Gerweck.net. http://gerweck.net/2009/09/21/zack-ryder/

. Retrieved 2010-03-21

.

 

List of World Wrestling Entertainment employees]]
↑ "Zack Ryder". World Wrestling Entertainment. http://www.wwe.com/superstars/raw/zackryder/

. Retrieved 2010-03-01

.

 

List of World Wrestling Entertainment employees]]
↑ "Victoria Crawford". Gerweck.net. http://gerweck.net/2009/08/09/38/

. Retrieved 2010-03-21

.

 

List of World Wrestling Entertainment employees]]
↑ "Alicia Fox". World Wrestling Entertainment. http://www.wwe.com/superstars/raw/aliciafox/

. Retrieved 2009-06-30

.

 

List of World Wrestling Entertainment employees]]
↑ "Brianna García". Genickbruch.com. http://www.genickbruch.com/index.php?befehl=bios&wrestler=3164

. Retrieved 2010-09-30

.

 

List of World Wrestling Entertainment employees]]
↑ "Brie Bella". World Wrestling Entertainment. http://www.wwe.com/superstars/raw/briebella/

. Retrieved 2009-10-13

.

 

List of World Wrestling Entertainment employees]]
↑ "Eve Torres". Gerweck.net. http://gerweck.net/2009/09/06/eve-torres/

. Retrieved 2010-03-21

.

 

List of World Wrestling Entertainment employees]]
↑ "Eve". World Wrestling Entertainment. http://www.wwe.com/superstars/raw/eve/

. Retrieved 2009-10-13

.

 

List of World Wrestling Entertainment employees]]
↑ "Gail Kim". Gerweck.net. http://gerweck.net/2009/09/02/gail-kim/

. Retrieved 2010-03-21

.

 

List of World Wrestling Entertainment employees]]
↑ "Gail Kim". World Wrestling Entertainment. http://www.wwe.com/superstars/raw/gailkim/

. Retrieved 2009-06-30

.

 

List of World Wrestling Entertainment employees]]
↑ "Maryse Ouellet". Gerweck.net. http://gerweck.net/2009/10/02/maryse/

. Retrieved 2010-03-21

.

 

List of World Wrestling Entertainment employees]]
↑ "Maryse". World Wrestling Entertainment. http://www.wwe.com/superstars/raw/maryse/

. Retrieved 2009-04-14

.

 

List of World Wrestling Entertainment employees]]
↑ "Melina Perez". Gerweck.net. http://gerweck.net/2009/10/03/melina/

. Retrieved 2010-03-21

.

 

List of World Wrestling Entertainment employees]]
↑ "Melina". World Wrestling Entertainment. http://www.wwe.com/superstars/raw/melina/

. Retrieved 2009-10-13

.

 

List of World Wrestling Entertainment employees]]
↑ "Natalie Neidhart". gerweck.net. http://gerweck.net/2009/09/09/natalya/

. Retrieved 2010-03-21

.

 

List of World Wrestling Entertainment employees]]
↑ "Natalya". World Wrestling Entertainment. http://www.wwe.com/superstars/raw/natalya

. Retrieved 2010-04-27

.

 

List of World Wrestling Entertainment employees]]
↑ "Nicole García". Genickbruch.com. http://www.genickbruch.com/index.php?befehl=bios&wrestler=3165

. Retrieved 2010-09-30

.

 

List of World Wrestling Entertainment employees]]
↑ "Nikki Bella". World Wrestling Entertainment. http://www.wwe.com/superstars/raw/nikkibella/

. Retrieved 2009-10-13

.

 

List of World Wrestling Entertainment employees]]
↑ "Sarona Reiher". gerweck.net. http://www.genickbruch.com/index.php?befehl=bios&wrestler=15661

. Retrieved 2010-03-21

.

 

List of World Wrestling Entertainment employees]]
↑ "Tamina". World Wrestling Entertainment. http://www.wwe.com/superstars/raw/tamina/

. Retrieved 2010-06-10

.

 

List of World Wrestling Entertainment employees]]
↑ "Kevin Kiley". Gerweck.net. http://gerweck.net/2010/03/06/alex-riley/

. Retrieved 2010-03-21

.

 

List of World Wrestling Entertainment employees]]
↑ "Alex Riley". World Wrestling Entertainment. http://www.wwe.com/superstars/wwenxt/alexriley/

. Retrieved 2010-06-08

.

 

List of World Wrestling Entertainment employees]]
↑ "Alex Riley". Florida Championship Wrestling. http://www.fcwwrestling.info/talent.html

. Retrieved 2009-11-08

.

 

List of World Wrestling Entertainment employees]]
↑ "Jerry Lawler". Gerweck.net. http://gerweck.net/2009/08/30/jerry-lawler/

. Retrieved 2010-03-21

.

 

List of World Wrestling Entertainment employees]]
↑ "Jerry Lawler". World Wrestling Entertainment. http://www.wwe.com/superstars/raw/jerrylawler/

. Retrieved 2008-12-12

.

 

List of World Wrestling Entertainment employees]]
↑ "Justin Roberts". Gerweck.net. http://gerweck.net/2009/10/02/justin-roberts/

. Retrieved 2010-03-21

.

 

List of World Wrestling Entertainment employees]]
↑ "Justin Roberts". World Wrestling Entertainment. http://www.wwe.com/superstars/raw/justinroberts/

. Retrieved 2009-10-27

.

 

List of World Wrestling Entertainment employees]]
↑ "Michael Coulthard". Gerweck.net. http://gerweck.net/2009/08/30/michael-cole/

. Retrieved 2010-03-21

.

 

List of World Wrestling Entertainment employees]]
↑ "Michael Cole". World Wrestling Entertainment. http://www.wwe.com/superstars/raw/michaelcole/

. Retrieved 2008-12-12

.

 

List of World Wrestling Entertainment employees]]
↑ "Dave Kapoor". Gerweck.net. http://gerweck.net/2009/10/06/ranjin-singh/

. Retrieved 2010-03-21

.

 

List of World Wrestling Entertainment employees]]
↑ "Ranjin Singh". World Wrestling Entertainment. http://www.wwe.com/superstars/raw/ranjinsingh/

. Retrieved 2008-12-12

.

 

List of World Wrestling Entertainment employees]]
↑ 104.0 104.1 Fowler, Matt. "SDCC 10: WWE RAW Writers Speak!". IGN. http://tv.ign.com/articles/110/1107886p1.html

. Retrieved 2010-07-25

.

 

List of World Wrestling Entertainment employees]]
↑ "Alberto Rodríguez". Gerweck.net. http://gerweck.net/2010/06/27/alberto-del-rio/

. Retrieved 2010-10-04

.

 

List of World Wrestling Entertainment employees]]
↑ "Alberto Del Rio". World Wrestling Entertainment. http://www.wwe.com/superstars/smackdown/albertodelrio/

. Retrieved 2010-08-20

.

 

List of World Wrestling Entertainment employees]]
↑ "Paul Wight". Gerweck.net. http://gerweck.net/2009/09/12/the-big-show/

. Retrieved 2010-03-21

.

 

List of World Wrestling Entertainment employees]]
↑ "Big Show". World Wrestling Entertainment. http://www.wwe.com/superstars/smackdown/bigshow/

. Retrieved 2010-04-27

.

 

List of World Wrestling Entertainment employees]]
↑ "Salvador Guerrero IV". Genickbruch.com. http://www.genickbruch.com/index.php?befehl=bios&wrestler=136

. Retrieved 2010-03-21

.

 

List of World Wrestling Entertainment employees]]
↑ "Chavo Guerrero". World Wrestling Entertainment. http://www.wwe.com/superstars/smackdown/chavoguerrero/

. Retrieved 2010-04-27

.

 

List of World Wrestling Entertainment employees]]
↑ "Chris Mordetzky". Genickbruch.com. http://www.genickbruch.com/index.php?befehl=bios&wrestler=721

. Retrieved 2010-10-04

.

 

List of World Wrestling Entertainment employees]]
↑ "Chris Masters". World Wrestling Entertainment. http://www.wwe.com/superstars/smackdown/chrismasters/

. Retrieved 2010-04-27

.

 

List of World Wrestling Entertainment employees]]
↑ "William Reso". Gerweck.net. http://gerweck.net/2009/08/30/christian/

. Retrieved 2010-03-21

.

 

List of World Wrestling Entertainment employees]]
↑ "Christian". World Wrestling Entertainment. http://www.wwe.com/superstars/smackdown/christian/

. Retrieved 2010-04-27

.

 

List of World Wrestling Entertainment employees]]
↑ "Cody Runnels". Gerweck.net. http://gerweck.net/2009/09/02/cody-rhodes/

. Retrieved 2010-03-21

.

 

List of World Wrestling Entertainment employees]]
↑ "Cody Rhodes". World Wrestling Entertainment. http://www.wwe.com/superstars/smackdown/codyrhodes/

. Retrieved 2010-04-27

.

 

List of World Wrestling Entertainment employees]]
↑ "Brian Myers". Gerweck.net. http://gerweck.net/2009/09/05/curt-hawkins/

. Retrieved 2010-03-21

.

 

List of World Wrestling Entertainment employees]]
↑ "Curt Hawkins". World Wrestling Entertainment. http://www.wwe.com/superstars/smackdown/curthawkins/

. Retrieved 2010-05-13

.

 

List of World Wrestling Entertainment employees]]
↑ "Nicholas Nemeth". Gerweck.net. http://gerweck.net/2009/09/06/dolph-ziggler/

. Retrieved 2010-03-21

.

 

List of World Wrestling Entertainment employees]]
↑ "Dolph Ziggler". World Wrestling Entertainment. http://www.wwe.com/superstars/smackdown/dolphziggler/

. Retrieved 2009-04-15

.

 

List of World Wrestling Entertainment employees]]
↑ "Drew Galloway". Gerweck.net. http://gerweck.net/2009/10/02/drew-mcintyre/

. Retrieved 2010-03-21

.

 

List of World Wrestling Entertainment employees]]
↑ "Drew McIntyre". World Wrestling Entertainment. http://www.wwe.com/superstars/smackdown/drewmcintyre/

. Retrieved 2009-10-02

.

 

List of World Wrestling Entertainment employees]]
↑ "Adam Copeland". Gerweck.net. http://gerweck.net/2009/09/06/edge/

. Retrieved 2010-03-21

.

 

List of World Wrestling Entertainment employees]]
↑ "Edge". World Wrestling Entertainment. http://www.wwe.com/superstars/smackdown/edge/

. Retrieved 2010-10-04

.

 

List of World Wrestling Entertainment employees]]
↑ "Jacob Hager". Gerweck.net. http://gerweck.net/2009/09/05/jack-swagger/

. Retrieved 2010-03-21

.

 

List of World Wrestling Entertainment employees]]
↑ "Jack Swagger". World Wrestling Entertainment. http://www.wwe.com/superstars/smackdown/jackswagger/

. Retrieved 2010-04-03

.

 

List of World Wrestling Entertainment employees]]
↑ "Adam Birch". Gerweck.net. http://gerweck.net/2009/10/22/joey-mercury/

. Retrieved 2010-04-28

.

 

List of World Wrestling Entertainment employees]]
↑ "Joey Mercury". World Wrestling Entertainment. http://www.wwe.com/superstars/smackdown/joeymercury/

. Retrieved 2010-07-23

.

 

List of World Wrestling Entertainment employees]]
↑ "Jayson Paul". Gerweck.net. http://gerweck.net/2009/10/02/jtg/

. Retrieved 2010-03-21

.

 

List of World Wrestling Entertainment employees]]
↑ "JTG". World Wrestling Entertainment. http://www.wwe.com/superstars/smackdown/jtg/

. Retrieved 2009-04-15

.

 

List of World Wrestling Entertainment employees]]
↑ "Glenn Jacobs". Genickbruch.com. http://www.genickbruch.com/index.php?befehl=bios&wrestler=33

. Retrieved 2010-10-04

.

 

List of World Wrestling Entertainment employees]]
↑ "Kane". World Wrestling Entertainment. http://www.wwe.com/superstars/smackdown/kane/

. Retrieved 2009-04-14

.

 

List of World Wrestling Entertainment employees]]
↑ "Brandon Silvestry". Gerweck.net. http://gerweck.net/2010/09/01/kaval/

. Retrieved 2010-03-21

.

 

List of World Wrestling Entertainment employees]]
↑ "Kaval". World Wrestling Entertainment. http://www.wwe.com/superstars/smackdown/kaval/

. Retrieved 2010-09-11

.

 

List of World Wrestling Entertainment employees]]
↑ "Kofi Sarkodie-Mensah". Gerweck.net. http://gerweck.net/2009/09/05/kofi-kingston/

. Retrieved 2010-03-21

.

 

List of World Wrestling Entertainment employees]]
↑ "Kofi Kingston". World Wrestling Entertainment. http://www.wwe.com/superstars/smackdown/kofikingston/

. Retrieved 2010-04-27

.

 

List of World Wrestling Entertainment employees]]
↑ "Hassan Assad (born: Alvin Burke Jr.)". Gerweck.net. http://gerweck.net/2009/10/02/mvp/

. Retrieved 2010-03-21

.

 

List of World Wrestling Entertainment employees]]
↑ "MVP". World Wrestling Entertainment. http://www.wwe.com/superstars/smackdown/mvp/

. Retrieved 2010-04-27

.

 

List of World Wrestling Entertainment employees]]
↑ "Óscar Gutiérrez". Gerweck.net. http://gerweck.net/2009/08/29/rey-mysterio/

. Retrieved 2010-03-21

.

 

List of World Wrestling Entertainment employees]]
↑ "Rey Mysterio". World Wrestling Entertainment. http://www.wwe.com/superstars/smackdown/reymysterio/

. Retrieved 2009-04-15

.

 

List of World Wrestling Entertainment employees]]
↑ "Greg Marasciulo". Gerweck.net. http://gerweck.net/2010/01/08/trent-barreta/

. Retrieved 2010-03-21

.

 

List of World Wrestling Entertainment employees]]
↑ "Trent Barreta". World Wrestling Entertainment. http://www.wwe.com/superstars/smackdown/trentbarreta/

. Retrieved 2010-03-04

.

 

List of World Wrestling Entertainment employees]]
↑ "Trent Barreta". Florida Championship Wrestling. http://www.fcwwrestling.info/talent.html

. Retrieved 2010-02-24

.

 

List of World Wrestling Entertainment employees]]
↑ "Gabriel Tuft". Online World of Wrestling. http://www.onlineworldofwrestling.com/profiles/t/tyler-reks.html

. Retrieved 2010-03-21

.

 

List of World Wrestling Entertainment employees]]
↑ "Tyler Reks". World Wrestling Entertainment. http://www.wwe.com/superstars/smackdown/tylerreks/

. Retrieved 2010-04-26

.

 

List of World Wrestling Entertainment employees]]
↑ "Tyler Reks". Florida Championship Wrestling. http://www.fcwwrestling.info/talent.html

. Retrieved 2009-08-15

.

 

List of World Wrestling Entertainment employees]]
↑ "Mark Calaway". Gerweck.net. http://gerweck.net/2009/10/03/the-undertaker/

. Retrieved 2010-03-21

.

 

List of World Wrestling Entertainment employees]]
↑ "The Undertaker". World Wrestling Entertainment. http://www.wwe.com/superstars/smackdown/undertaker

. Retrieved 2009-06-30

.

 

List of World Wrestling Entertainment employees]]
↑ "Elizabeth Carolan". Gerweck.net. http://gerweck.net/2009/08/30/beth-phoenix/

. Retrieved 2010-03-21

.

 

List of World Wrestling Entertainment employees]]
↑ "Beth Phoenix". World Wrestling Entertainment. http://www.wwe.com/superstars/smackdown/bethphoenix/

. Retrieved 2010-05-12

.

 

List of World Wrestling Entertainment employees]]
↑ "Barbara Blank". Gerweck.net. http://gerweck.net/2009/09/05/kelly-kelly/

. Retrieved 2010-03-21

.

 

List of World Wrestling Entertainment employees]]
↑ "Kelly Kelly". World Wrestling Entertainment. http://www.wwe.com/superstars/smackdown/kellykelly/

. Retrieved 2010-04-27

.

 

List of World Wrestling Entertainment employees]]
↑ "The Blondetourage". WWE Universe. http://fans.wwe.com/go/thread/view/691/25107717/Tiffany_and_Kelly_Kelly_named_their_tag_team?pg=1

. Retrieved 2010-06-21

.

 

↑ "Layla El". Gerweck.net. http://gerweck.net/2009/08/30/layla/

. Retrieved 2010-03-21

.

 

List of World Wrestling Entertainment employees]]
↑ "Layla". World Wrestling Entertainment. http://www.wwe.com/superstars/smackdown/layla/

. Retrieved 2009-04-15

.

 

List of World Wrestling Entertainment employees]]
↑ 156.0 156.1 "Team Lay-Cool". World Wrestling Entertainment. http://www.wwe.com/superstars/smackdown/michellemccool/photos1/laycoolstudios/

. Retrieved 2010-06-30

.

 

List of World Wrestling Entertainment employees]]
↑ "Michelle McCool". gerweck.net. http://gerweck.net/2009/08/29/michelle-mccool/

. Retrieved 2010-03-21

.

 

List of World Wrestling Entertainment employees]]
↑ "Michelle McCool". World Wrestling Entertainment. http://www.wwe.com/superstars/smackdown/michellemccool/

. Retrieved 2008-12-12

.

 

List of World Wrestling Entertainment employees]]
↑ "Milena Roucka". Gerweck.net. http://gerweck.net/2009/09/12/rosa-mendes/

. Retrieved 2010-03-21

.

 

List of World Wrestling Entertainment employees]]
↑ "Rosa Mendes". World Wrestling Entertainment. http://www.wwe.com/superstars/smackdown/rosamendes/

. Retrieved 2010-04-27

.

 

List of World Wrestling Entertainment employees]]
↑ "Dylan Postl". Gerweck.net. http://gerweck.net/2009/09/05/hornswoggle/

. Retrieved 2010-03-21

.

 

List of World Wrestling Entertainment employees]]
↑ "Hornswoggle". World Wrestling Entertainment. http://www.wwe.com/superstars/smackdown/hornswoggle/

. Retrieved 2009-04-15

.

 

List of World Wrestling Entertainment employees]]
↑ "Matthew Kaye". Gerweck.net. http://gerweck.net/2010/08/23/matt-striker/

. Retrieved 2010-03-21

.

 

List of World Wrestling Entertainment employees]]
↑ "Matt Striker". World Wrestling Entertainment. http://www.wwe.com/superstars/smackdown/mattstriker/

. Retrieved 2009-12-12

.

 

List of World Wrestling Entertainment employees]]
↑ "William Moody". Genickbruch.com. http://www.genickbruch.com/index.php?befehl=bios&wrestler=437

. Retrieved 2010-08-31

.

 

List of World Wrestling Entertainment employees]]
↑ "Paul Bearer". World Wrestling Entertainment. http://www.wwe.com/superstars/smackdown/paulbearer/

. Retrieved 2010-09-24

.

 

List of World Wrestling Entertainment employees]]
↑ "Jesús Rodríguez". Genickbruch.com. http://www.genickbruch.com/index.php?befehl=bios&wrestler=2839

. Retrieved 2010-08-31

.

 

List of World Wrestling Entertainment employees]]
↑ "Ricardo Rodriguez". World Wrestling Entertainment. http://www.wwe.com/superstars/smackdown/ricardorodriguez/

. Retrieved 2010-09-24

.

 

List of World Wrestling Entertainment employees]]
↑ Martin, Adam (2010-11-14). "Rodriguez signs developmental deal with WWE". WrestleView. http://www.wrestleview.com/viewnews.php?id=1289758769

. Retrieved 2010-11-14

.

 

List of World Wrestling Entertainment employees]]
↑ "Theodore Long". Gerweck.net. http://gerweck.net/2009/10/03/theodore-r-long/

. Retrieved 2010-03-21

.

 

List of World Wrestling Entertainment employees]]
↑ "Theodore Long". World Wrestling Entertainment. http://www.wwe.com/superstars/smackdown/theodorelong/

. Retrieved 2009-07-04

.

 

List of World Wrestling Entertainment employees]]
↑ "Todd Grisham". Gerweck.net. http://gerweck.net/2009/08/30/todd-grisham/

. Retrieved 2010-03-21

.

 

List of World Wrestling Entertainment employees]]
↑ "Todd Grisham". World Wrestling Entertainment. http://www.wwe.com/superstars/smackdown/toddgrisham/

. Retrieved 2009-04-24

.

 

List of World Wrestling Entertainment employees]]
↑ "Anthony Chimel". Gerweck.net. http://gerweck.net/2010/03/06/tony-chimel/

. Retrieved 2010-03-21

.

 

List of World Wrestling Entertainment employees]]
↑ "Tony Chimel". World Wrestling Entertainment. http://www.wwe.com/superstars/smackdown/tonychimel/

. Retrieved 2009-11-05

.

 

List of World Wrestling Entertainment employees]]
↑ "Vickie Guerrero". Gerweck.net. http://gerweck.net/2009/10/14/vickie-guerrero/

. Retrieved 2010-03-21

.

 

List of World Wrestling Entertainment employees]]
↑ "Vickie Guerrero". World Wrestling Entertainment. http://www.wwe.com/superstars/smackdown/vickieguerrero/

. Retrieved 2009-10-03

.

 

List of World Wrestling Entertainment employees]]
↑ "Celeste Bonin". Gerweck.net. http://gerweck.net/2010/09/07/kaitlyn/

. Retrieved 2010-09-09

.

 

List of World Wrestling Entertainment employees]]
↑ "Kaitlyn". World Wrestling Entertainment. http://www.wwe.com/superstars/wwenxt/kaitlyn/

. Retrieved 2010-09-05

.

 

↑ "Kaitlyn". Florida Championship Wrestling. http://www.fcwwrestling.info/talent.html

. Retrieved 2010-08-13

.

 

List of World Wrestling Entertainment employees]]
↑ "George Murdoch". Gerweck.net. http://gerweck.net/2009/11/09/george-murdoch/

. Retrieved 2010-03-21

.

 

List of World Wrestling Entertainment employees]]
↑ "Brodus Clay". World Wrestling Entertainment. http://www.wwe.com/superstars/wwenxt/brodusclay/

. Retrieved 2010-12-01

.

 

List of World Wrestling Entertainment employees]]
↑ "Brodus Clay". Florida Championship Wrestling. http://www.fcwwrestling.info/talent.html

. Retrieved 2010-02-23

.

 

List of World Wrestling Entertainment employees]]
↑ "Bryan Kelly". Gerweck.net. http://gerweck.net/2010/03/06/bryon-saxton/

. Retrieved 2010-03-21

.

 

List of World Wrestling Entertainment employees]]
↑ "Byron Saxton". World Wrestling Entertainment. http://www.wwe.com/superstars/wwenxt/byronsaxton/

. Retrieved 2010-12-01

.

 

List of World Wrestling Entertainment employees]]
↑ "Bryon Saxton". Florida Championship Wrestling. http://www.fcwwrestling.info/talent.html

. Retrieved 2010-11-30

.

 

List of World Wrestling Entertainment employees]]
↑ "Ryan Parmeter". Online World of Wrestling. http://www.onlineworldofwrestling.com/profiles/r/ryan-oreilly.html

. Retrieved 2010-09-12

.

 

↑ "Conor O'Brian". World Wrestling Entertainment. http://www.wwe.com/superstars/wwenxt/conorobrian/

. Retrieved 2010-12-01

.

 

List of World Wrestling Entertainment employees]]
↑ "Conor O'Brian". Florida Championship Wrestling. http://www.fcwwrestling.info/talent.html

. Retrieved 2010-08-03

.

 

↑ "Michael Hutter". Gerweck.net. http://gerweck.net/2010/03/06/derrick-bateman/

. Retrieved 2010-03-21

.

 

List of World Wrestling Entertainment employees]]
↑ "Derrick Bateman". World Wrestling Entertainment. http://www.wwe.com/superstars/wwenxt/derrickbateman/

. Retrieved 2010-12-01

.

 

List of World Wrestling Entertainment employees]]
↑ "Derrick Bateman". Florida Championship Wrestling. http://www.fcwwrestling.info/talent.html

. Retrieved 2009-11-08

.

 

List of World Wrestling Entertainment employees]]
↑ "Jacob Novak". World Wrestling Entertainment. http://www.wwe.com/superstars/wwenxt/jacobnovak/

. Retrieved 2010-12-01

.

 

List of World Wrestling Entertainment employees]]
↑ "Jacob Novak". Florida Championship Wrestling. http://www.fcwwrestling.info/talent.html

. Retrieved 2010-03-17

.

 

List of World Wrestling Entertainment employees]]
↑ "Jonathan Curtis". Genickbruch.com. http://www.genickbruch.com/index.php?befehl=bios&wrestler=5369

. Retrieved 2010-09-09

.

 

List of World Wrestling Entertainment employees]]
↑ "Johnny Curtis". World Wrestling Entertainment. http://www.wwe.com/superstars/wwenxt/johnnycurtis/

. Retrieved 2010-12-01

.

 

List of World Wrestling Entertainment employees]]
↑ "Johnny Curtis". Florida Championship Wrestling. http://www.fcwwrestling.info/talent.html

. Retrieved 2009-11-08

.

 

List of World Wrestling Entertainment employees]]
↑ Cerrito, Kevin (2010-06-23). "Grizzlies co-emcee Ashley joins WWE". Memphis Sport. http://www.901sports.com/index.php?option=com_k2&view=item&id=449:grizzlies-co-emcee-ashley-joins-wwe&Itemid=176

. Retrieved 2010-06-23

.

 

List of World Wrestling Entertainment employees]]
↑ "Ashley Valence". World Wrestling Entertainment. http://www.wwe.com/superstars/wwenxt/ashleyvalence/

. Retrieved 2010-06-29

.

 

List of World Wrestling Entertainment employees]]
↑ "Josh Lomberger". Gerweck.net. http://www.gerweck.net/joshmatthews.htm

. Retrieved 2010-03-21

.

 

List of World Wrestling Entertainment employees]]
↑ "Josh Mathews". World Wrestling Entertainment. http://www.wwe.com/superstars/wwenxt/joshmathews/

. Retrieved 2009-03-09

.

 

List of World Wrestling Entertainment employees]]
↑ "Ettore Ewen". Genickbruch.com. http://www.genickbruch.com/index.php?befehl=bios&wrestler=16148

. Retrieved 2010-09-09

.

 

List of World Wrestling Entertainment employees]]
↑ "Big E Langston". Florida Championship Wrestling. http://www.fcwwrestling.info/talent.html

. Retrieved 2009-11-08

.

 

List of World Wrestling Entertainment employees]]
↑ "Taylor Rotunda". onlineworldofwrestling.com. http://www.onlineworldofwrestling.com/profiles/t/taylor-rotunda.html

. Retrieved 2010-05-27

.

 

List of World Wrestling Entertainment employees]]
↑ "Bo Rotundo". Florida Championship Wrestling. http://www.fcwwrestling.info/talent.html

. Retrieved 2010-02-19

.

 

List of World Wrestling Entertainment employees]]
↑ "William Carr". Online World of Wrestling. http://www.onlineworldofwrestling.com/profiles/b/bobby-dutch.html

. Retrieved 2010-09-12

.

 

↑ "Bobby Dutch". Florida Championship Wrestling. http://www.fcwwrestling.info/talent.html

. Retrieved 2010-08-13

.

 

List of World Wrestling Entertainment employees]]
↑ "Brent Wellington". Genickbruch.com. http://www.genickbruch.com/index.php?befehl=bios&wrestler=6047

. Retrieved 2010-10-19

.

 

List of World Wrestling Entertainment employees]]
↑ "Brad Maddox". Florida Championship Wrestling. http://www.fcwwrestling.info/talent.html

. Retrieved 2010-09-09

.

 

↑ "Brett DiBiase". Gerweck.net. http://gerweck.net/2010/03/06/brett-dibiase/

. Retrieved 2010-03-21

.

 

List of World Wrestling Entertainment employees]]
↑ "Brett DiBiase". Florida Championship Wrestling. http://www.fcwwrestling.info/talent.html

. Retrieved 2009-11-08

.

 

List of World Wrestling Entertainment employees]]
↑ "Buck Dixon". Florida Championship Wrestling. http://www.fcwwrestling.info/talent.html

. Retrieved 2010-08-13

.

 

List of World Wrestling Entertainment employees]]
↑ "Patrick Brink". Genickbruch.com. http://www.genickbruch.com/index.php?befehl=bios&wrestler=8721

. Retrieved 2010-10-08

.

 

List of World Wrestling Entertainment employees]]
↑ "Calvin Raines". Florida Championship Wrestling. http://www.fcwwrestling.info/talent.html

. Retrieved 2010-08-03

.

 

↑ "Aaron Haddad". ObsessedWithWrestling.com. http://www.obsessedwithwrestling.com/profiles/a/aaron-stevens.php

. Retrieved 2010-07-19

.

 

↑ "Damien Sandow". Florida Championship Wrestling. http://www.fcwwrestling.info/talent.html

. Retrieved 2010-08-03

.

 

↑ "Tevita Fifita". Gerweck.net. http://gerweck.net/2010/03/06/donny-marlow/

. Retrieved 2010-03-21

.

 

List of World Wrestling Entertainment employees]]
↑ "Donny Marlow". Florida Championship Wrestling. http://www.fcwwrestling.info/talent.html

. Retrieved 2009-11-08

.

 

List of World Wrestling Entertainment employees]]
↑ "Kipp W. Christianson". Gerweck.net. http://gerweck.net/2010/06/02/eli-cottonwood/

. Retrieved 2010-03-21

.

 

List of World Wrestling Entertainment employees]]
↑ "Eli Cottonwood". World Wrestling Entertainment. http://www.wwe.com/superstars/wwenxt/elicottonwood/

. Retrieved 2010-06-08

.

 

List of World Wrestling Entertainment employees]]
↑ "Eli Cottonwood". Florida Championship Wrestling. http://www.fcwwrestling.info/talent.html

. Retrieved 2009-11-08

.

 

List of World Wrestling Entertainment employees]]
↑ "Orlando Colón". Online World of Wrestling. http://www.onlineworldofwrestling.com/profiles/e/epico.html

. Retrieved 2010-10-03

.

 

List of World Wrestling Entertainment employees]]
↑ "Epico". Florida Championship Wrestling. http://www.fcwwrestling.info/talent.html

. Retrieved 2010-03-17

.

 

List of World Wrestling Entertainment employees]]
↑ "Jorge Arias". Online World of Wrestling. http://www.onlineworldofwrestling.com/profiles/h/hunico.html

. Retrieved 2010-07-07

.

 

List of World Wrestling Entertainment employees]]
↑ "Hunico". Florida Championship Wrestling. http://www.fcwwrestling.info/talent.html

. Retrieved 2010-03-17

.

 

List of World Wrestling Entertainment employees]]
↑ "Steven Slocum". Wrestling News Arena. http://www.wrestlingnewsarena.com/tag/jackson-andrews/

. Retrieved 2010-03-21

.

 

List of World Wrestling Entertainment employees]]
↑ "Jackson Andrews". Florida Championship Wrestling. http://www.fcwwrestling.info/talent.html

. Retrieved 2009-11-08

.

 

List of World Wrestling Entertainment employees]]
↑ "Phil Friedman". Genickbruch.com. http://www.genickbruch.com/index.php?befehl=bios&wrestler=1719

. Retrieved 2010-09-09

.

 

List of World Wrestling Entertainment employees]]
↑ "James Bronson". Florida Championship Wrestling. http://www.fcwwrestling.info/talent.html

. Retrieved 2010-08-13

.

 

List of World Wrestling Entertainment employees]]
↑ "Yuvraj Dhesi". Gerweck.net. http://gerweck.net/2010/03/07/tiger-raj-singh/

. Retrieved 2010-03-21

.

 

List of World Wrestling Entertainment employees]]
↑ "Jinder Mahal". Florida Championship Wrestling. http://www.fcwwrestling.info/talent.html

. Retrieved 2010-06-14

.

 

List of World Wrestling Entertainment employees]]
↑ "Kenny Li". Florida Championship Wrestling. http://www.fcwwrestling.info/talent.html

. Retrieved 2010-10-14

.

 

List of World Wrestling Entertainment employees]]
↑ "Kevin Hackman". Florida Championship Wrestling. http://www.fcwwrestling.info/talent.html

. Retrieved 2010-09-09

.

 

↑ "Ray Leppan". Online World of Wrestling. http://www.onlineworldofwrestling.com/profiles/l/leo-kruger.html

. Retrieved 2010-10-03

.

 

List of World Wrestling Entertainment employees]]
↑ "Leo Kruger". Florida Championship Wrestling. http://www.fcwwrestling.info/talent.html

. Retrieved 2010-03-17

.

 

List of World Wrestling Entertainment employees]]
↑ "Jon Emminger". gerweck.net. http://www.gerweck.net/johnnyprime.htm

. Retrieved 2010-03-21

.

 

List of World Wrestling Entertainment employees]]
↑ "Lucky Cannon". World Wrestling Entertainment. http://www.wwe.com/superstars/wwenxt/luckycannon/

. Retrieved 2010-06-08

.

 

List of World Wrestling Entertainment employees]]
↑ "Lucky Cannon". Florida Championship Wrestling. http://www.fcwwrestling.info/talent.html

. Retrieved 2009-11-08

.

 

List of World Wrestling Entertainment employees]]
↑ "WWE signs Vic Adams". Genickbruch.com. http://www.genickbruch.com/index.php?befehl=news&meldung=6394

. Retrieved 2010-08-24

.

 

List of World Wrestling Entertainment employees]]
↑ "Barri Griffiths". Wrestle Zone. http://www.wrestlezone.com/news/article/in-depth-details-behind-fcws-newest-roster-additions-97291

. Retrieved 2010-03-21

.

 

List of World Wrestling Entertainment employees]]
↑ "Mason Ryan". Florida Championship Wrestling. http://www.fcwwrestling.info/talent.html

. Retrieved 2010-02-23

.

 

List of World Wrestling Entertainment employees]]
↑ "Nick McNeil". Online World of Wrestling. http://www.onlineworldofwrestling.com/profiles/p/percy-watson.html

. Retrieved 2010-03-21

.

 

List of World Wrestling Entertainment employees]]
↑ "Percy Watson". World Wrestling Entertainment. http://www.wwe.com/superstars/wwenxt/percywatson/

. Retrieved 2010-06-08

.

 

List of World Wrestling Entertainment employees]]
↑ "Percy Watson". Florida Championship Wrestling. http://www.fcwwrestling.info/talent.html

. Retrieved 2009-11-08

.

 

List of World Wrestling Entertainment employees]]
↑ "Alex Koslov liberado" (in Spanish). Asistencia Asesoría y Administración. 2010-10-07. http://www.luchalibreaaa.com/alexkoslovreleased.html

. Retrieved 2010-10-11

.

 

↑ "Peter Orlov". Florida Championship Wrestling. http://www.fcwwrestling.info/talent.html

. Retrieved 2010-11-30

.

 

List of World Wrestling Entertainment employees]]
↑ "Reon Mahima". Online World of Wrestling. http://www.onlineworldofwrestling.com/profiles/r/rhys-ali.html

. Retrieved 2010-07-19

.

 

↑ "Rhys Ali". Florida Championship Wrestling. http://www.fcwwrestling.info/talent.html.

 

List of World Wrestling Entertainment employees]]
↑ "Richard Blood". gerweck.net. http://gerweck.net/2010/03/07/richie-steamboat/

. Retrieved 2010-03-21

.

 

List of World Wrestling Entertainment employees]]
↑ "Richie Steamboat". Florida Championship Wrestling. http://www.fcwwrestling.info/talent.html

. Retrieved 2009-11-08

.

 

List of World Wrestling Entertainment employees]]
↑ "Leati Joseph Anoa'i". Genickbruch.com. http://www.genickbruch.com/index.php?befehl=bios&wrestler=17398

. Retrieved 2010-09-09

.

 

List of World Wrestling Entertainment employees]]
↑ "Roman Leakee". Florida Championship Wrestling. http://www.fcwwrestling.info/talent.html

. Retrieved 2010-08-13

.

 

List of World Wrestling Entertainment employees]]
↑ "Colby Lopez". Gerweck.net. http://gerweck.net/2010/05/23/tyler-black/

. Retrieved 2010-09-12

.

 

↑ "Seth Rollins". Florida Championship Wrestling. http://www.fcwwrestling.info/talent.html

. Retrieved 2010-10-06

.

 

↑ "Thaddeus Bullard". gerweck.net. http://www.gerweck.net/titusoneill.htm

. Retrieved 2010-03-21

.

 

List of World Wrestling Entertainment employees]]
↑ "Titus O'Neil". World Wrestling Entertainment. http://www.wwe.com/superstars/wwenxt/titusoneil/

. Retrieved 2010-06-08

.

 

List of World Wrestling Entertainment employees]]
↑ "Titus O'Neil (listed as Titus O'Neill)". Florida Championship Wrestling. http://www.fcwwrestling.info/talent.html

. Retrieved 2009-11-08

.

 

List of World Wrestling Entertainment employees]]
↑ "Wesley Brisco". Genickbruch.com. http://www.genickbruch.com/index.php?befehl=bios&wrestler=12085

. Retrieved 2010-09-09

.

 

List of World Wrestling Entertainment employees]]
↑ "Wes Brisco". Florida Championship Wrestling. http://www.fcwwrestling.info/talent.html

. Retrieved 2009-11-08

.

 

List of World Wrestling Entertainment employees]]
↑ "Austin Watson". Gerweck.net. http://gerweck.net/2009/10/19/consequences-creed/

. Retrieved 2010-09-09

.

 

List of World Wrestling Entertainment employees]]
↑ "Xavier Woods". Florida Championship Wrestling. http://www.fcwwrestling.info/talent.html

. Retrieved 2010-08-13

.

 

List of World Wrestling Entertainment employees]]
↑ "April Jeanette". Gerweck.net. http://gerweck.net/2010/03/06/aj-lee/

. Retrieved 2010-03-21

.

 

List of World Wrestling Entertainment employees]]
↑ "A.J.". World Wrestling Entertainment. http://www.wwe.com/superstars/wwenxt/aj/

. Retrieved 2010-09-03

.

 

List of World Wrestling Entertainment employees]]
↑ "A.J.". Florida Championship Wrestling. http://www.fcwwrestling.info/talent.html

. Retrieved 2009-11-08

.

 

List of World Wrestling Entertainment employees]]
↑ "Živilė Raudonienė". Genickbruch.com. http://www.genickbruch.com/index.php?befehl=bios&wrestler=14975

. Retrieved 2010-03-21

.

 

List of World Wrestling Entertainment employees]]
↑ "Aksana". World Wrestling Entertainment. http://www.wwe.com/superstars/wwenxt/aksana/

. Retrieved 2010-09-03

.

 

List of World Wrestling Entertainment employees]]
↑ "Aksana". Florida Championship Wrestling. http://www.fcwwrestling.info/talent.html

. Retrieved 2009-11-08

.

 

List of World Wrestling Entertainment employees]]
↑ "Christina Crawford". Genickbruch.com. http://www.genickbruch.com/index.php?befehl=bios&wrestler=18079

. Retrieved 2010-10-17

.

 

List of World Wrestling Entertainment employees]]
↑ "Caylee Turner". Florida Championship Wrestling. http://www.fcwwrestling.info/talent.html

. Retrieved 2010-09-10

.

 

↑ "Karlee Pérez". Genickbruch.com. http://www.genickbruch.com/index.php?befehl=bios&wrestler=14595

. Retrieved 2010-06-05

.

 

List of World Wrestling Entertainment employees]]
↑ "Maxine". World Wrestling Entertainment. http://www.wwe.com/superstars/wwenxt/maxine/

. Retrieved 2010-09-03

.

 

List of World Wrestling Entertainment employees]]
↑ "Maxine". Florida Championship Wrestling. http://www.fcwwrestling.info/talent.html

. Retrieved 2010-07-04

.

 

↑ "Trinity McCray". Online World of Wrestling. http://www.onlineworldofwrestling.com/profiles/n/naomi-night.html

. Retrieved 2010-03-21

.

 

List of World Wrestling Entertainment employees]]
↑ "Naomi". World Wrestling Entertainment. http://www.wwe.com/superstars/wwenxt/naomi/

. Retrieved 2010-09-03

.

 

List of World Wrestling Entertainment employees]]
↑ "Naomi". Florida Championship Wrestling. http://www.fcwwrestling.info/talent.html

. Retrieved 2009-11-08

.

 

List of World Wrestling Entertainment employees]]
↑ "Su Yung". Online World of Wrestling. http://www.onlineworldofwrestling.com/profiles/s/su-yung.html

. Retrieved 2010-09-12

.

 

↑ "Sonia". Florida Championship Wrestling. http://www.fcwwrestling.info/talent.html

. Retrieved 2010-10-14

.

 

List of World Wrestling Entertainment employees]]
↑ "Verity Thomas". Florida Championship Wrestling. http://www.fcwwrestling.info/talent.html

. Retrieved 2010-10-14

.

 

List of World Wrestling Entertainment employees]]
↑ "Brian Jossie". Gerweck.net. http://gerweck.net/2009/09/22/abraham-washington/

. Retrieved 2010-03-21

.

 

List of World Wrestling Entertainment employees]]
↑ "Abraham Washington". Florida Championship Wrestling. http://www.fcwwrestling.info/talent.html

. Retrieved 2010-02-24

.

 

List of World Wrestling Entertainment employees]]
↑ "Norman Smiley". ObsessedWithWrestling.com. http://www.obsessedwithwrestling.com/profiles/n/norman-smiley.php

. Retrieved 2010-07-19

.

 

↑ "Steve Keirn". gerweck.net. http://www.gerweck.net/stevekeirn.htm

. Retrieved 2010-03-21

.

 

List of World Wrestling Entertainment employees]]
↑ "Steve Keirn". Florida Championship Wrestling. http://www.fcwwrestling.info/about.html

. Retrieved 2009-11-08

.

 

List of World Wrestling Entertainment employees]]
↑ "ANOTHER NEW WWE SIGNING". PWInsider.com. http://www.pwinsider.com/article/52205/another-new-wwe-signing.html?p=1

. Retrieved 2010-10-27

.

 

List of World Wrestling Entertainment employees]]
↑ "Jemma Palmer". Jemma Palmer's official website. http://www.jemmapalmer.co.uk/

. Retrieved 2010-03-24

.

 

List of World Wrestling Entertainment employees]]
↑ Aldern, Mike (July 4, 2009). "Daily wrestling news and gossip". The Sun. http://www.thesun.co.uk/sol/homepage/sport/wrestling/2512450/Wrestling-News-and-Gossip-from-The-Sun-Mike-Aldrens-WGN-Wrestling-Globe-Newsletter.html

. Retrieved October 27, 2009

.

 

List of World Wrestling Entertainment employees]]
↑ "CM Punk/Colt Cabana, Storm Students To WWE?, More". WrestlingINC. http://www.wrestlinginc.com/wi/news/2010/0806/530587/cm-punk/index.shtml

. Retrieved 2010-08-06

.

 

↑ "MULTICHANNEL NEWS LOOKS AT WWE'S MOVE TO SYFY, DARREN YOUNG UPDATE, NEW WWE SIGNING, DEVELOPMENTAL RELEASE AND MORE". PWInsider.com. http://www.pwinsider.com/article/51269/multichannel-news-looks-at-wwes-move-to-syfy-darren-young-update-new-wwe-signing-developmental-release-and-more-.html?p=1

. Retrieved 2010-09-27

.

 

List of World Wrestling Entertainment employees]]
↑ "Shaul Marie Guerrero Reportedly Signs With WWE (Pictures)". SEScoops.com. http://www.sescoops.com/wrestling-news/wwe/shaul-marie-guerrero-wwe-pictures/

. Retrieved 2010-10-26

.

 

List of World Wrestling Entertainment employees]]
↑ 291.0 291.1 291.2 291.3 291.4 291.5 291.6 291.7 291.8 "WWE Executive Officers". http://corporate.wwe.com/governance/executive.jsp

. Retrieved October 28, 2009

.

 

List of World Wrestling Entertainment employees]]
↑ "Vince McMahon". World Wrestling Entertainment. http://corporate.wwe.com/governance/board.jsp#VKMcMahon

. Retrieved 2009-01-04

.

 

List of World Wrestling Entertainment employees]]
↑ "Mr. McMahon". World Wrestling Entertainment. http://www.wwe.com/superstars/raw/mrmcmahon/

. Retrieved 2009-10-27

.

 

List of World Wrestling Entertainment employees]]
↑ Andrew Whitaker. "Executive Team Bios". World Wrestling Entertainment. http://corporate.wwe.com/company/bios/a_whitaker.jsp

. Retrieved 14 September 2010

.

 

↑ "Donna Goldsmith". World Wrestling Entertainment. http://corporate.wwe.com/governance/board.jsp#Goldsmith

. Retrieved 2009-01-04

.

 

List of World Wrestling Entertainment employees]]
↑ "George Barrios". World Wrestling Entertainment. http://corporate.wwe.com/company/bios/g_barrios.jsp

. Retrieved 2009-01-04

.

 

List of World Wrestling Entertainment employees]]
↑ Vincent K. McMahon. "WWW Executive Officers". World Wrestling Entertainment. http://corporate.wwe.com/company/executive.jsp

. Retrieved 14 September 2010

.

 

↑ "John Laurinaitis". World Wrestling Entertainment. http://corporate.wwe.com/company/bios/j_laurinaitis.jsp

. Retrieved 2009-01-04

.

 

List of World Wrestling Entertainment employees]]
↑ "Kevin Dunn". World Wrestling Entertainment. http://corporate.wwe.com/governance/board.jsp#Dunn

. Retrieved 2009-01-04

.

 

List of World Wrestling Entertainment employees]]
↑ Graser, Marc (2009-06-15). "Pavone tops WWE film, TV division". Variety. http://www.variety.com/article/VR1118004980.html?categoryid=13&cs=1&ref=ms.

 

↑ "Executive Team Bios: Stephanie McMahon Levesque". World Wrestling Entertainment. http://corporate.wwe.com/company/bios/s_mcmahon_levesque.jsp

. Retrieved 2008-12-31

.

 

List of World Wrestling Entertainment employees]]
↑ 302.0 302.1 302.2 302.3 302.4 "WWE Talent Roster". Gerweck.net. http://www.gerweck.net/wwetalent.htm

. Retrieved 2009-09-04

.

 

List of World Wrestling Entertainment employees]]
↑ "WWE Writer Allegedly Dishes Racist Smackdown". TMZ.com. 2008-04-23. http://www.tmz.com/2008/04/23/wwe-writer-allegedly-dishes-racist-smackdown/

. Retrieved 2009-03-28

.

 

List of World Wrestling Entertainment employees]]
↑ "Pat Patterson". World Wrestling Entertainment. http://www.wwe.com/superstars/halloffame/inductees/patpatterson/

. Retrieved 2010-05-17

.

 

List of World Wrestling Entertainment employees]]
↑ "Arn Anderson". World Wrestling Entertainment. http://www.wwe.com/superstars/wwealumni/arnanderson/

. Retrieved 2010-05-17

.

 

List of World Wrestling Entertainment employees]]
↑ "Billy Kidman". World Wrestling Entertainment. http://www.wwe.com/superstars/wwealumni/billykidman/

. Retrieved 2010-05-17

.

 

List of World Wrestling Entertainment employees]]
↑ "The Blackjacks". World Wrestling Entertainment. http://www.wwe.com/superstars/halloffame/inductees/blackjacks/

. Retrieved 2009-09-26

.

 

List of World Wrestling Entertainment employees]]
↑ "Dean Malenko". World Wrestling Entertainment. http://www.wwe.com/superstars/wwealumni/deanmalenko/

. Retrieved 2010-10-14

.

 

List of World Wrestling Entertainment employees]]
↑ "Finlay". World Wrestling Entertainment. http://www.wwe.com/superstars/smackdown/finlay

. Retrieved 2009-06-30

.

 

List of World Wrestling Entertainment employees]]
↑ "Jamie Noble". World Wrestling Entertainment. http://www.wwe.com/superstars/wwealumni/jamienoble/

. Retrieved 2010-05-17

.

 

List of World Wrestling Entertainment employees]]
↑ "Gerald Brisco". World Wrestling Entertainment. http://www.wwe.com/superstars/halloffame/inductees/geraldbrisco/

. Retrieved October 27, 2009

.

 

List of World Wrestling Entertainment employees]]
↑ "Irwin R. Schyster". World Wrestling Entertainment. http://www.wwe.com/superstars/wwealumni/irs/

. Retrieved 2010-05-17

.

 

List of World Wrestling Entertainment employees]]
↑ "Ricky Steamboat". World Wrestling Entertainment. http://www.wwe.com/superstars/halloffame/inductees/rickysteamboat/

. Retrieved 2009-04-07

.

 

List of World Wrestling Entertainment employees]]
↑ Martin, Adam (2010-11-01). "Report: Sean Morley officially back with WWE". WrestleView. http://www.wrestleview.com/viewnews.php?id=1288640489

. Retrieved 2010-11-21

.

 

↑ Martin, Adam (2010-11-21). "New details on Sean Morley's new role with WWE". WrestleView. http://www.wrestleview.com/viewnews.php?id=1290367128

. Retrieved 2010-11-21

.

 

↑ "Chad Patton". Gerweck.net. http://gerweck.net/2009/09/06/chad-patton/

. Retrieved 2010-10-04

.

 

List of World Wrestling Entertainment employees]]
↑ "Chad Patton". World Wrestling Entertainment. http://www.wwe.com/superstars/wwereferees/chadpatton/profile/

. Retrieved 2009-01-04

.

 

List of World Wrestling Entertainment employees]]
↑ "Charles Robinson". Gerweck.net. http://gerweck.net/2009/08/30/charles-robinson/

. Retrieved 2010-10-04

.

 

List of World Wrestling Entertainment employees]]
↑ "Charles Robinson". World Wrestling Entertainment. http://www.wwe.com/superstars/wwereferees/charlesrobinson/profile/

. Retrieved 2009-01-04

.

 

List of World Wrestling Entertainment employees]]
↑ "Jack Doan". Gerweck.net. http://gerweck.net/2009/10/06/jack-doan/

. Retrieved 2010-10-04

.

 

List of World Wrestling Entertainment employees]]
↑ "Jack Doan". World Wrestling Entertainment. http://www.wwe.com/superstars/wwereferees/jackdoan/profile/

. Retrieved 2009-01-04

.

 

List of World Wrestling Entertainment employees]]
↑ "John Cone". Gerweck.net. http://gerweck.net/2010/03/06/john-cone/

. Retrieved 2010-10-04

.

 

List of World Wrestling Entertainment employees]]
↑ "John Cone". World Wrestling Entertainment. http://www.wwe.com/superstars/wwereferees/johncone/bio/

. Retrieved 2009-01-04

.

 

List of World Wrestling Entertainment employees]]
↑ "Justin King". Gerweck.net. http://gerweck.net/2010/03/06/justin-king/

. Retrieved 2010-10-04

.

 

List of World Wrestling Entertainment employees]]
↑ "Justin King". World Wrestling Entertainment. http://www.wwe.com/superstars/wwereferees/justinking1/profile/

. Retrieved 2009-01-04

.

 

List of World Wrestling Entertainment employees]]
↑ "Mike Chioda". Gerweck.net. http://gerweck.net/2010/03/06/mike-chioda/

. Retrieved 2010-10-04

.

 

List of World Wrestling Entertainment employees]]
↑ "Mike Chioda". World Wrestling Entertainment. http://www.wwe.com/superstars/wwereferees/mikechioda/

. Retrieved 2009-01-04

.

 

List of World Wrestling Entertainment employees]]
↑ "Rod Zapata". World Wrestling Entertainment. http://www.wwe.com/superstars/wwereferees/rodzapata/profile/

. Retrieved 2009-01-04

.

 

List of World Wrestling Entertainment employees]]
↑ "Ryan Tran". Florida Championship Wrestling. http://www.fcwwrestling.info/talent.html

. Retrieved 2010-06-16

.

 

List of World Wrestling Entertainment employees]]
↑ "Tony Smith". Florida Championship Wrestling. http://www.fcwwrestling.info/talent.html

. Retrieved 2010-06-16

.

 

List of World Wrestling Entertainment employees]]
↑ "Carlos Cabrera". World Wrestling Entertainment. http://www.wwe.com/shows/espanol/carloscabrera/profile/

. Retrieved 2009-01-04

.

 

List of World Wrestling Entertainment employees]]
↑ "Twittering Myself". World Wrestling Entertainment. 2009-03-27. http://fans.wwe.com/joeystyles/blog/2009/03/27/twittering_myself

. Retrieved 2009-03-27

.

 

List of World Wrestling Entertainment employees]]
↑ "Cena forced to vacate title; New champion to be crowned this Sunday". SLAM! Wrestling. October 2, 2007. http://slam.canoe.ca/Slam/Wrestling/2007/10/02/4544185.html

. Retrieved October 27, 2009

.

 

List of World Wrestling Entertainment employees]]
↑ "Hugo Savinovich". World Wrestling Entertainment. http://www.wwe.com/shows/espanol/hugosavinovich/profile/

. Retrieved 2009-01-04

.

 

List of World Wrestling Entertainment employees]]
↑ "James Ross". gerweck.net. http://www.gerweck.net/jimross.htm

. Retrieved 2010-03-21

.

 

List of World Wrestling Entertainment employees]]
↑ "Jim Ross". World Wrestling Entertainment. http://www.wwe.com/superstars/halloffame/inductees/jimross/bio/

. Retrieved 2008-12-12

.

 

List of World Wrestling Entertainment employees]]
↑ "Jack Korpela". World Wrestling Entertainment. http://www.wwe.com/subscriptions/wweclassics/personalities/korpela/

. Retrieved 2009-03-27

.

 

List of World Wrestling Entertainment employees]]
↑ "Scott Stanford". scottstanford.tv. http://www.scottstanford.tv/

. Retrieved 2010-07-14

.

 

List of World Wrestling Entertainment employees]]
↑ Martin, Adam (2010-10-06). "Cole pulled from Superstars, news on replacement". WrestleView. http://wrestleview.com/viewnews.php?id=1286400862

. Retrieved 2010-10-06

.

 

List of World Wrestling Entertainment employees]]
↑ Sitterson, Aubrey (2008-06-20). "WWE's Jim Johnston receives BMI Award". World Wrestling Entertainment. http://www.wwe.com/inside/news/johnstonaward

. Retrieved 2009-03-28

.

 

List of World Wrestling Entertainment employees]]
↑ "Joey Styles". World Wrestling Entertainment. http://www.wwe.com/subscriptions/wweclassics/personalities/joeystyles/

. Retrieved 2009-03-27

.

 

List of World Wrestling Entertainment employees]]
↑ Dee, Louie (May 17, 2006). "Let the Party Begin". World Wrestling Entertainment. http://www.wwe.com/inside/news/archive/summerslam06shoot

. Retrieved October 27, 2009

.

 

List of World Wrestling Entertainment employees]]
↑ "Mae Young". World Wrestling Entertainment. http://www.wwe.com/superstars/halloffame/inductees/maeyoung/

. Retrieved 2009-03-27

.

 

List of World Wrestling Entertainment employees]]
↑ "Marcelo Rodriguez". World Wrestling Entertainment. http://www.wwe.com/shows/espanol/marcelo/profile/

. Retrieved 2009-01-04

.

 

List of World Wrestling Entertainment employees]]
↑ "Mark Yeaton's IMDB Profile". IMDB. http://www.imdb.com/name/nm1584888/

. Retrieved October 27, 2009

.

 

List of World Wrestling Entertainment employees]]
↑ ""Mean Gene Okerlund". World Wrestling Entertainment. http://www.wwe.com/superstars/halloffame/inductees/geneokerlund/bio/

. Retrieved 2009-02-06

.

 

List of World Wrestling Entertainment employees]]
↑ "Sgt. Slaughter". World Wrestling Entertainment. http://www.wwe.com/superstars/halloffame/inductees/sgtslaughter/bio/

. Retrieved 2010-05-17

.

 

List of World Wrestling Entertainment employees]]
↑ ""Stone Cold" Steve Austin". World Wrestling Entertainment. http://www.wwe.com/superstars/halloffame/inductees/stonecoldsteveaustin/

. Retrieved 2009-02-19

.

 

List of World Wrestling Entertainment employees]]
External links
[
]
Template:World Wrestling Entertainment employees